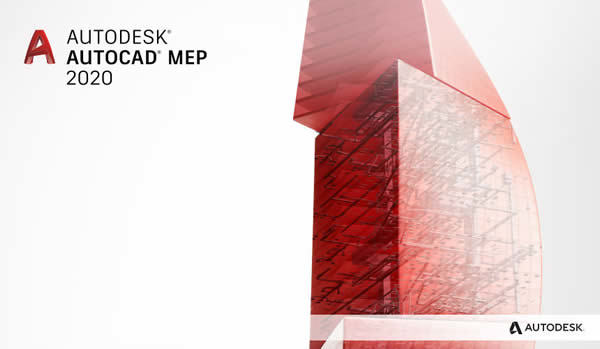 File Size : 3.83GB
Many users of "vertical" AutoCAD products have noticed that recently, any AutoCAD product with advanced functionality consists, in fact, of AutoCAD as the basis and add-on for Mechanical, Electrical, Architecture, etc. Alas, developers, as before, have only full-size distributions .
System requirements:
- Pre-installed Autodesk AutoCAD 2020 with an interface language identical to the language of the installed MEP Addon
- 64-bit version of Microsoft Windows 7 SP1 with update KB4019990, Windows 8.1 with update KB2919355, Windows 10 (1803 or higher)
- A processor with a clock frequency of 2.5-2.9 GHz (3 GHz or higher recommended); application supports multi-processor
- 8 GB of RAM (16 GB recommended)
- Video adapter with 1 GB of video memory, bandwidth of 29 GB / s (4 GB and 106 GB / s recommended) and support for DirectX 11
- Screen resolution 1920x1080 with the color palette True Color. Windows 10 supports resolutions up to 3840x2160
- 12 GB of free disk space
- Google Chrome
- .NET Framework 4.7
Optional for 3D modeling and large data volumes
- At least 8 GB of RAM
- 6 GB of free disk space (not counting the space required for installation)
- A video adapter of a class of workstations with a memory of at least 128 MB, supporting a screen resolution of at least 1920x1080, with support for full color True Color, Pixel Shader 3.0 or later and Direct3D
That is, if you want to get Mechanical and Architecture, then you are forced to download two huge packages, most of the contents of which duplicate each other. In this regard, I decided to start releasing distributions of a new type containing only an add-in. Now, to install all the same Mechanical and Architecture, you will need to download the basic AutoCAD and two small add-ons. Download less, store more compactly - this is the main idea of ​​assemblies of this format!
AutoCAD MEP is AutoCAD for the design of heating, ventilation, electrical and sanitary systems in buildings. The familiar AutoCAD environment provides higher accuracy engineering documentation. Automated drawing operations and collision detection help increase productivity and reduce errors. Maintenance of the engineering systems project during construction and at other stages of the building's life cycle is made possible thanks to the reliable DWG technology.
Functionality
MEP Workspaces
Workspaces contain individual palettes and depending on the areas of the tape, allowing you to optimize work processes.
Documentation
Improve the design of documentation and increase productivity when working with drawings.
AutoCAD Block Conversion
Batch conversion of one or more blocks and symbols.
Style Browser
Now you can use additional components of engineering systems and add folders to the library of components
Build Features
The assembly is based on the original Russian and English distributions integrated into a single package, of which [everything is removed that is not directly related to the installation of the MEP add-in.
Since the so-called "classic interface" was missing by default in MEP, I considered it possible to restore it for the afflicted (see screenshots 3 and 4).
Since the default so-called "classic interface" was missing in Architecture, I considered it possible to restore it for the afflicted (see screenshot 5).
The installation package integrates AutoCAD MEP 2020.0.2 Update.
The assembly is relieved of some problems that arise when, when connecting an image via a virtual drive, the installer sometimes required a different drive.
Everything necessary for treatment, including detailed instructions, is located inside the image in the Crack folder.
Treatment procedure
Install MEP Addon for Autodesk AutoCAD 2020.
ATTENTION! This is just an add-on. For it to work, AutoCAD 2020 must be installed on the computer. Moreover, the language of the source program and the add-in must not be different.
Copy keygen from the Crack folder to your hard drive. If you do not, it will not work correctly.
Run the program. A window will open asking you to select a license type. At the bottom of the window there will be a line with an additional activation offer using the serial number. Choose this option. In the new window, accept the privacy statement. In the licensing window that opens, click "Activate". In the next window, use 111-11111111 as the serial number and 235L1 as the product code, then click "Next".
In the window that opens, you will be notified that your serial number is invalid. Click "Back" and confirm the cancellation of the operation. The licensing window will reopen, where again you will need to click "Activate" (Activate). In the next window, use 111-11111111, 222-22222222 or 333-33333333 as the serial number and 235L1 as the product code, and click Next. In the window that opens, you
DOWNLOADuploadgigrapidgatornitroflare
Уважаемый посетитель, Вы зашли на сайт как незарегистрированный пользователь. Мы рекомендуем Вам зарегистрироваться либо войти на сайт под своим именем.